Attending the LGNZ Conference 2019
Tregaskis Brown | Aug 8, 2019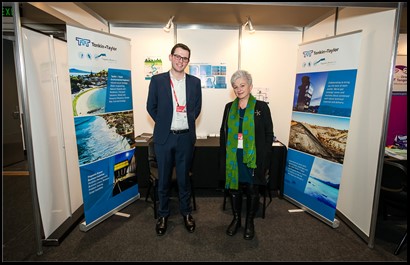 Last month, Partner Sue Powell and Consultant Ben Hansen attended the LGNZ Conference which was held in Wellington over two days. There was a record number of delegates this year, with approximately 600 in attendance. While Sue was in the conference sessions, Ben Hansen covered the stand in the Exhibit Hall which we shared with Tonkin + Taylor.
This year's conference theme was "Riding the localism wave: Putting communities in charge." The conference focused on empowering communities to take charge of their social, economic, environmental and cultural well-being through localism. It particularly focused on best practice examples, and how we apply the lessons from these examples to how communities, local government and central government engage with each other.
Sue leads our Local Government practice and is a source of expert advice on how local government and environmental management systems work; from development of the legislation to implementation of the systems and decisions integral to its efficient management. Click here for more on Sue and how to get intouch with her today.